Ty Segall
Mr. Face EP
Famous Class Records
January 13, 2015
Mr. Face by Ty Segall
(2/5)
Favorite Track: The Picture
Least Favorite Track: Circles
It's an unorthodox way to begin a sentence, writing a music review; "The first Ty Segall release of the year…".  It implies that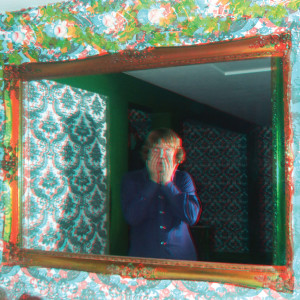 there will be more, because there, one can say with a solid certainty, will be more this year.  The first Ty Segall release of the year is entitled "Mr. Face", an EP that is much more of a gimmick than anything; the two vinyl discs it comes on act as 3D glasses, revealing the 3D image on the cover of the album.
The EP is underwhelming in regards to the improvements Segall made on his latest release from August 2014, "Manipulator", a glamorous, psych-proto-pop concept LP.  However, this is not to say that Manipulator is quintessential Ty.  And of course it shouldn't be said that listeners should be surprised that this EP is not what they were expecting, because Ty has never given anyone what they expected and has usually surpassed most's expectations.  Mr. Face is a shallow four song collage at best, that showcases nothing new.  The acoustic, minor-chord struggle paraded on his 2013 all-acoustic release Sleeper is present on the EP.  The raunchy, blown out rhythm section present on 2011's Goodbye Bread, and reverberated vocals heavy on almost all of Segall's releases is also a prominent theme throughout.  Of course Mr. Face is only an EP, but it sounds like he is releasing demos from 2010/2011.  The songs are underwhelming and too formulaic.  Segall, as the years go on, has been becoming a better songwriter and has been generating a more mature, different sound, stimulating a different emotion.  The progress made sonically on his latest releases seems to be lost on the EP, when it would have been a perfect opportunity to capitalize and expand on those elements of his tasteful songwriting and instrumentation.
The EP is underwhelming because it sounds like you have heard it before, and although the commodity aspect of the release is probably the most important thing Segall had in mind, it leaves listeners in contemplative suspense as to what he will be releasing throughout the rest of the year.
Comments
comments