Pretzels! Slushies! Cup noodles! All treats students can purchase at the Marauder Cafe. The Marauder Cafe is a small store that students in Renee Baese's class run with help from LINKS students. It is a big hit among the students continuing to draw in new customers, especially when they add new products.
"Pretzels and cheese is a new product," Baese said, "We sell a very large quantity each day."
For $1.50, kids are able to buy a pretzel and for $.50 more they can also have a side of hot nacho cheese. Pretzels are not the only new addition in the cafe. Over the summer the slushy machine was replaced as well as decorations being added to the store. There are also plans for music or television to be played during lunches. Just because the store has a wide variety of products now doesn't mean that the cafe is opposed to new ones.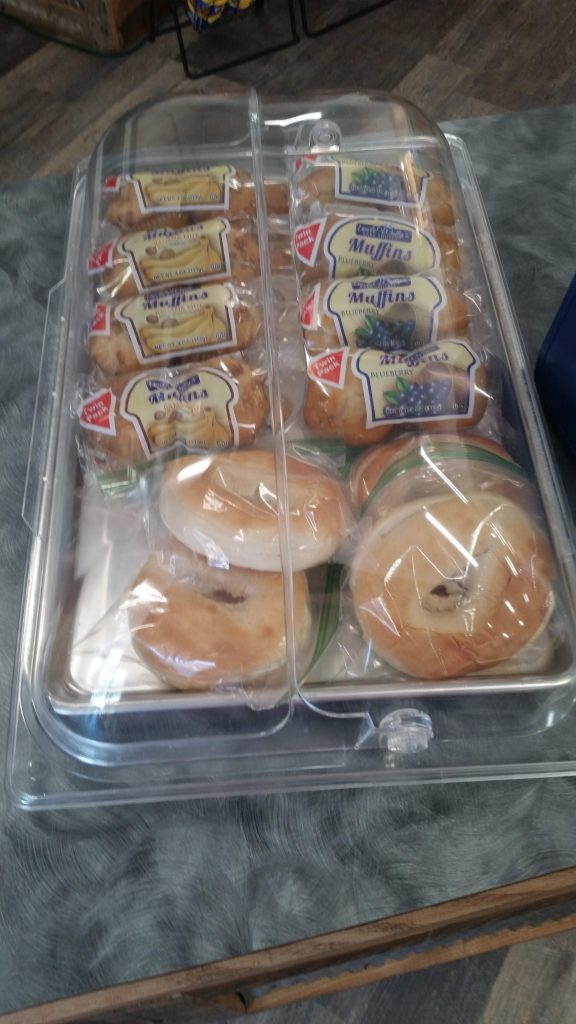 "As far as product we are always open to suggestions." Baese said, then going on to tell about how a few students requested a better selection of candy bars and telling Mrs. Baese that they wanted Twix, a product that now sells very well, just like the majority of the products that the cafe offers.
"My students learn skills like working at a cafe or a job," Baese said about her students and their role in the student store, "(also) employability skills such as showing up on time completing a task." Baese then went on to talk about how her students are given job cards and tasks to carry out with them. This is to help teach them skills in the workplace and how to better interact with their peers and potential customers.
"It helps pay for two field trips," Baese explained. The Marauder Cafe is Baese's class fundraiser in a way, but also helps provide a nice place and marketplace in the school for all students to feel welcomed as well as provide products for those looking to buy and support the school at the same time.
"The interactions are so kind and sincere it's a beautiful place," Baese said about the cafe.
Comments
comments