OE Homecoming Kicks Off Friday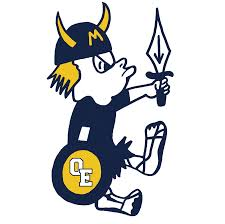 These are Upcoming Events for Homecoming Week.
There will be many events happening this week for OE Homecoming.
First, the JV and Varsity Powderpuff games will take place on Sunday, Oct. 10th. The Freshmen vs. Sophomores game is at 6:30 p.m. and the Seniors vs. Juniors game is at 8 p.m. Admission is $5. Since this event is a fundraiser, sports passes will not be accepted.
Monday's theme, Oct. 11th, is Skittles. Wear colorful clothes. Ice cream will be sold at lunch for $1. Tuesday's theme, Oct. 12th, will be Twix. You and a friend can dress up like each other. Little Caesars pizza will be sold at lunch for $1 a slice and $8 for a whole pizza. Wednesday's theme, Oct 13th, is Class Color. Everyone will wear the free class t-shirt they ordered. Competitions between the classes will take place in the afternoon. Cotton candy and popcorn will be sold at lunch for $1 each. Thursday's theme, Oct. 14th, is sweet and sour patch kids. You and a friend will either dress opposite of each other. There will be a student council bake sale with baked goods for multiple prices. Finally, Friday's theme, Oct 15th, is Blue and Gold. There will be leftover treats from the week being sold at lunch for multiple prices.
Other events will be a parade, hog roast, football game, and the Homecoming dance on Oct. 16th. The parade will be at the high school and middle school at 5 p.m. The hog roast will be in the high school cafeteria from 5:30 p.m. to 6:45 p.m. and is free for the public. The football game will be at 6:45 p.m. and the varsity team will play against Byron. Finally, the dance will be from 8 p.m. to 11 p.m. in the high school cafeteria. It will cost $5 with a school ID and $8 without a school ID. If you want to bring a student from another school, you must get a pre-approval form and get it filled out and returned to Mr. Gavenda.