Woman in the Window Thriller Worth Watching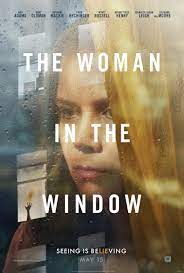 We watched The Woman in the Window, a thriller movie released in May 2021.
It's about an agoraphobic child psychologist who witnesses something she shouldn't have while keeping track of her new neighbors.
It was directed by Joe Wright, who also directed 1997's "Crocodile Snap." The film features Anna Adams, Julianna Moore, Gary Oldman, and others.
We concluded that this movie was a great thriller and the plot twists were unexpected and gripping. We would recommend this movie for something suspenseful to watch. IMDB gives this movie 5.7/10 stars.