Quantum Leap Returns to Network Television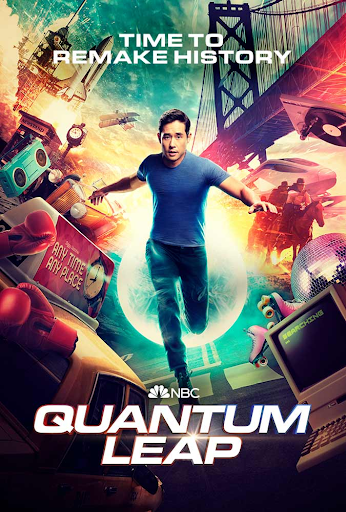 A Blast from the past returns but with a new cast and a new direction. Quantum Leap is a Newly rebooted TV show on NBC, but also streaming on peacock the next day. Martin Gero is the showrunner, the show's executive producers are Martin Gero, Donald P. Bellisario and Deborah Pratt for Belisarius Productions. Leading the cast is an array of cast members are Raymond Lee(Dr.Ben Song) Caitilin Bassett(Addison Augustine) Ernie Hudson (Herbert "Magic" Williams). 
It is 35 years after Dr.Sam Beckett(Scott Bacula) disappeared into the Quantum Leap and never returned home, Dr. Ben Song(Raymond Lee), lead physicist of a top-secret government time-travel program known as Quantum Leap, makes an unauthorized leap into the past, awakening in a different body with only fragments of his memory intact. Guided by Addison (Caitlin Bassett), a colleague in the present day who appears to him as a hologram that only he can see and hear, he discovers the only way for him to leap again is to correct something in his host person's life. As Ben leaps from life to life, putting right what once went wrong, his team in the present tries to figure out why he leaped and bring him home.
The movie's average audience score for Rotten Tomatoes is 46% for the average tomatometer, and the website metacritic gives a 41% rating. Overall, this is a good tv show and has mixed reviews
A quote from Metacritic says" This feels like 2008's Knight Rider. Take a classic 80s/90s sci-fi show and try to "modernize" it. Throw the HQ in a secret, high tech lab. Write a bunch of sciency sounding dialogue. Oh oh oh. Don't forget to talk about all the AI."
Overall I give this show a 8/10 It only has two episodes out currently out with episodes coming out Mondays at 10pm on NBC as someone who watched the original show I feel like this is connecting the original to the new show very nicely and even hints at the return of Dr.Sam Beckett(Scott Bacula) which I feel would make this show would be amazing.