REVIEW: The Psychological Horror of Penumbra: Overture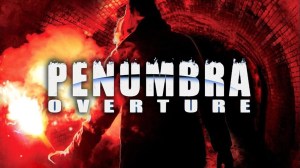 Penumbra: Overture is about a thirty-year-old physicist, named Philip, who receives a letter from his father. Philip's father died over thirty years ago, and was never in his life. His father tells him to burn all of the documents that are in his bank box. Instead of burning them, Philip reads the notes and the map. He travels to Northern Greenland only to find a underground mine. The mine holds a strange and terrible secret. Who knows what lies in that mine?
I am excited for all of the jump scares and the scary monsters that will show in this game. So far on what I have seen is that when you are in the dark you have some sort of night vision which adds a slight nervousness to the player. They have made two other games that follow. I am not used to the sort of game-play because it reminds me of Amnesia, which is also a horror series. I love how it connects actual horror with psychological horror, which makes the player one-hundred times more scared.
To see a trailer for Penumbra: Overture, check out the Eurogamer site.