Proposal 1 Passes; Goes Into Effect Next Month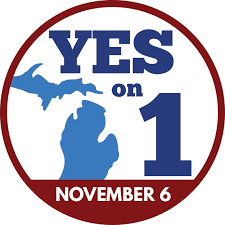 Michigan residents passed proposal one on November 6, making the state the first in the Midwest to legalize recreational marijuana. Now residents 21 and over will be able to possess, grow, and consume small amounts of marijuana.
The law will most likely go into effect in December after the results of the election are confirmed by the Board of State Canvassers.
        However, the market may not open until early 2020, and laws may still be altered. A licensing system will be created for local governments to monitor marijuana business including growers, retailers, possessors and transporters.  Current state restrictions include only growing 12 plants in your home at a time for personal consumption, only allowing 10-ounces at one residence with any amount over 2.5 ounces being stored in a locked container.
         A big part for many voters to pass such a contrary law is the large revenues it will bring into the state. The market is projected to annually bring in between $112 million and $275 million, according to three separate economic organizations.