Jail & Bail Coming to OE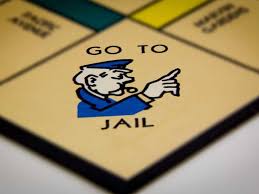 Student Council | Dominic Wilkinson
    The final event Student Council is putting on before break is a Jail & Bail. They will be selling slips the week of the event for $10 each, which will allow a student to be out of class for two periods to watch Christmas movies.
    This event will be at the school in the auditorium during part of the school day. It will be held on Friday December 14th.
    Student Council is putting this event on by a collective effort of the members to get ideas for entertainment, and also supervision for the students as they participate in the event.
    Student Council is putting this event on because it has a strong motive to attract students: getting out of class. It will allow Student Council to get a boost in revenue before winter break so that they can prepare for events later in the year.
    Brandon Grieder said, "People would enjoy a movie more than sitting in class."
    This shows that Student Council, when wanting to plan an event effectively, take the student body's interests into account so that they can make something that will draw them in while stiff making money in the process.