Adult Coloring Books: Fad or Rad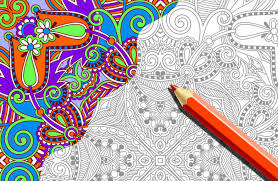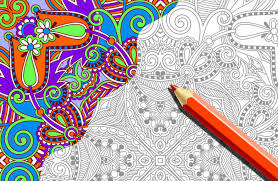 In recent years, more and more teens and adults have taken up the hobby of coloring in adult coloring books. Most people say they use them to relax after work or school, but others use them to learn how to mix and match colors for their own drawings. Overall though, the people who use them agree that they are quite fun to use.
So why have they become popular just recently? I think it's due to the fact that the recent generations of today love art and to color or paint. But some people aren't the best at drawing, so they just color instead. The intricate patterns also might intrigue some, and could draw more people into purchasing one of the coloring books.
I believe with how things are going right now, adult coloring books are going to become even more popular than they are now. Many more people have begun to use them, even from a few years ago. I hope that it won't become such an odd thing to see someone coloring and expressing themselves since that's one of the main focuses of these coloring books.
Photo courtesy of news.artnet.com