OE Planning Weekly Advisory, Career Exploration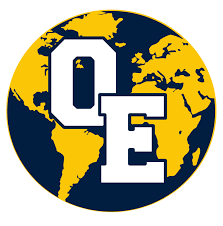 OE High School Principal announced upcoming changes for next school year, affecting students.  Principal Jason Tokar said,"There are a few new things we are looking into which are MI Bright, 13th year, and advisory every week."
One thing is the use of MI Bright Future, a real-world career development tool, providing direct links between students and employers: powered by technology, advanced through partnership.
Proactive companies can use MI Bright Future to connect with tomorrow's brightest talent. Through an easy-to-use online interface, companies can reach high school students on a platform they are already using for career development to make them aware not only of careers and industries, but also of many types of activities that can influence their future path, including company tours, job shadows, and internships.
Another idea is having a 13th year. This is like your fifth year of high school. You will be able to walk at graduation with the rest of your class but you will "miss" one credit so you can do a whole year of college courses for free because you would still technically be a student at OE they would pay for it.
A final change for next year is having advisory every week, which would help with recognizing the students in school that do well or show exemplary citizenship. We would be able to find out every week new things that are going on and not just like every two weeks.