Crisis on Infinite Earths: One of TVs Biggest Events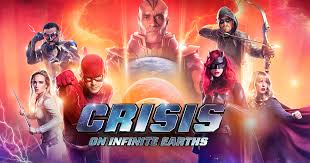 Crisis on Infinite Earths originally a set of comics from 1965 and 1966, comes back in a new way when it premiers on the CW in December 2019. In 2012 The CW decided to create a brand new TV series named Arrow after the recent end to Smallville and the success that came with it. The idea came when Smallville introduced Oliver Queen who was an alternate character to Bruce Wayne (who they could not use). So when The CW ended Smallville in 2011 after 10 seasons they started the creation of Arrow and cast Stephen Amell as the billionaire playboy Oliver Queen. In 2014 came The Flash, 2015 Supergirl (which was originally from CBS), 2016 Legends of Tomorrow, and finally in 2018/2019 Batwoman.

Crisis on Infinite Earths might be one of the biggest TV events considering that seven and a half years ago this was not even an idea in anyone's mind. When Arrow came out the idea of other heroes on their own shows was never thought of, even though two years later Flash would come out and then eventually others as well.

There will be many cameos from people in shows over the years and they will be from animated shows and other live action shows that are random people in the Crisis event.

Crisis on Infinite Earths is going to be the big event that connects all the CW shows this year and will be the biggest yet with over 40 characters from the many CW shows and cameos being shown.