Let it Snow Holiday Book Now On Netflix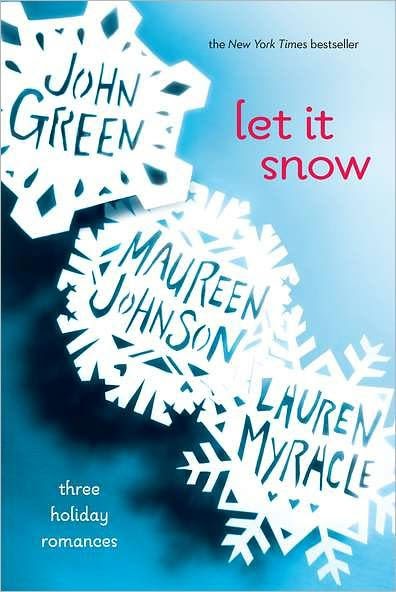 Let it Snow is a holiday themed book that is made up of three stories by three different authors. All three stories are connected in some way, and that makes the story more interesting. This book was made into a movie that is now on Netflix.
This book takes us on three intertwining journeys of romance, all of them making our hearts happy at the end. With a train crashing in the small town of Gracetown and sending 14 cheer leaders into the Waffle House across the street, three teenagers race to be the first ones there, while another commuter finds a place to stay with a nice family from town, and a girl has to get her friend's teacup pig back, and fix her relationship with her boyfriend who was also on the train.
The first story, called The Jubilee Express, was written by Maureen Johnson. The second story, called The Cheertastic Christmas Miracle was written by John Green. The final story in the book, called The Patron Saint of Pigs, was written by Lauren Myracle.
The average rating for this book was a 4-5. I would give this book a 5-5 because the way the stories fit together made the stories so much more fun to read, and the characters were very relatable, and they all were very fun to follow through their stories.