The Witcher Series A Hit on Netflix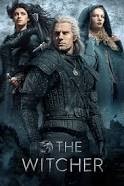 The Witcher a brand new and exciting series on Netflix has everything from intense fighting to the law of surprise. After an overwhelming defeat for Netflix over and over they finally got it right with their second biggest hit of 2019 The Witcher following right after season three of Stranger Things. Geralt is the main Witcher in the series and is played by Superman off the DCEU Henry Cavill.

The Witcher was originally just a book series by Polish writer Andrzej Sapkowski and eventually was turned into the Witcher series of games created by CD Projekt which have also become quite popular in the past few years. The Witcher show follows the first few books and follows most of the stories that come with them leaving only a few for people to wonder about. The series even comes with an easter egg from the game series of Geralt in a bathtub.

Is this a recommended show? Absolutely! I would give it an 8/10 but be warned there is some nudity in every episode plus some bad-language and is rated at TV-MA so if you want to watch it make sure your Netflix account is an adult account or else it will not show up as a show at all for you.

Actors in the movie include:
Gerald (Henry Cavill)
Ciri ( Freya Allan)
Yennefer (Anya Chalotra)
Mousesack (Adam Levy)
Jaskier (Joey Batey)