Blue Moon Dairy Opens For Season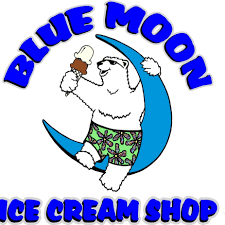 The popular ice cream shop Blue Moon in Ovid is opening up this Friday, March 19. Due to Covid-19 the ice cream shop didn't open until late summer last year but when they did open people rushed to get the best ice cream in town. Even though Covid-19 was an issue Blue Moon had a great business last year and are hoping for a great year this year. This year they are opening up on normal time they usually do.
The hours will be Mon-Thurs/Sun 1 p.m. to 8:30 p.m., and Fri-Sat 1 p.m. to 9 p.m. They have a bunch of different flavors and the workers suggested their favorites which are Watermelon Glacier with Custard, Hot Fudge Brownie, Hawiian Flurry, Coconut Almond Joy, S'mores Sundae, Lemon Cake Flurry, Strawberry Cheesecake Flurry, Lemonbar Cheesecake, Grasshopper Flurry, Peanut Butter Cookie Dough, and Custard with Chocolate Syrup. They have sugar cones and waffle cones. They serve food, sundaes, furries, smoothies, shake/malts, slushies, custard, etc. Also, if you are looking for a job they employ high school students.