NCAA March Madness Begins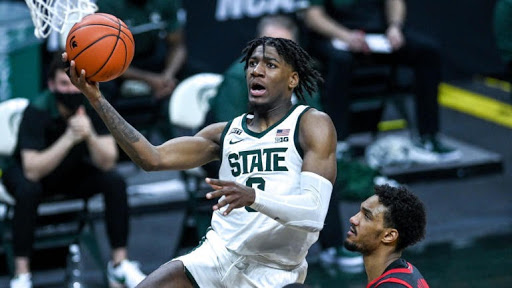 The first round of games in the NCAA basketball tournament, March Madness, was played on Thursday, March 18th. With there having been over 700 days between this year's tournament and the previous one, tensions are high, and every team is looking to do better than all the others. Nobody's bracket has been busted just yet, but the first four games proved to be quite interesting.
The First Four games are over now and the teams that came out on top are: Texas Southern, Drake, Norfolk State, and UCLA. With the First Four games over, now would be a great time to finalize that bracket you're making.
Some of the best moments from opening day of the NCAA tournament include:
Appalachian State had a very good chance of making a comeback and winning the basketball game against Norfolk State. The mountaineers trailed by 19 points after the first half of the game. In the second half, Appalachian State made a great comeback and even had the lead at one point. However, in the end, they lost by one point; the final score was 54-53.
Another highlight of opening day came from the game that saw Michigan State and UCLA face off. In overtime, UCLA was able to score 5 straight points and win the game 86-80. The Spartans held an early lead in the first half of the game; unfortunately for them, in the second half UCLA out scored them 53-36.
Pictured: MSU Basketball Player. Source: CBS Sports
The First Four games may have given us a look into the future for what to expect from the rest of the tournament. If this is true, then we can expect a very exciting tournament with plenty of upsets and some great plays.
Citations
"March Madness 2021: Biggest Moments and Best Plays from the NCAA Men's Tournament." ESPN, ESPN Internet Ventures, 19 Mar. 2021, www.espn.com/mens-college-basketball/story?id=31088278&_slug_=march-madness-2021-biggest-moments-best-plays-ncaa-tournament.
CBS Sports Staff Mar 18. "Michigan State vs. UCLA Odds, Line: 2021 NCAA Tournament Picks, First Four Predictions from Proven Model." CBSSports.com, 18 Mar. 2021, www.cbssports.com/college-basketball/news/michigan-state-vs-ucla-odds-line-2021-ncaa-tournament-picks-first-four-predictions-from-proven-model/.