U.S. Plans Investments in Latin America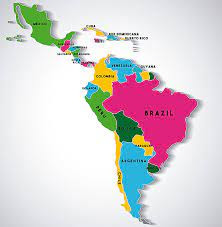 Officials from the United States are touring Latin America to examine possible projects. Due to China's growing influence in the region, the U.S. is looking to counter it and start funding infrastructure projects of their own.
Officials were led by President Joe Biden's Deputy National Security Adviser Daleep Singh, who met with the Colombian President Ivan Duque. The meeting took place on Monday, September 27th, and future meetings are scheduled to take place in Panama and Ecuador.
Build Back Better World, (B3W), was being promoted as an infrastructure initiative to help developing nations. This plan was originally announced by the Group of Seven (G7) richest democracies back in June. This is the first of several listening tours being scheduled.
The program's focus is on many different areas. Including infrastructure projects that are climate friendly, projects that promote public health, and that give digital technology to areas in need.
A plentiful amount of conferences are being planned for the future including Joe Biden's Summit for Democracy in December. Plans for these projects might not be completed, as it is believed that some projects make little economic and environmental sense, and they are currently uncertain how much money will be allocated, if any, to these projects.
Source: