Manhunt Continues in Gabby Petito Case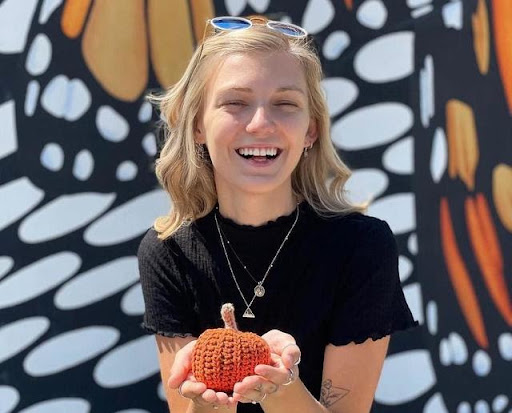 A cross country roadtrip of a normal couple quickly turned into a national investigation this month as Gabby Petito who was on a trip with her fiance went missing, and her fiance returned home without her.
Petito, a 22- year- old girl, went missing while on a roadtrip with her soon to be husband, Brian Laundrie, 23. She shared her trip all over social media, with pictures of them together and the beautiful landscapes they had been seeing over their time together. Their road trip was set to go across the country, stopping at national and state parks. They spent their summer in a white van traveling across the midwest. Her social media posts abruptly stopped in late August and that's when Gabby's family said her regular contact stopped. Laundrie returned home back to Florida in the white van without Petito on Sept. 1st. After Laundrie refused to speak to authorities, she was reported missing on Sept. 11th. His parents later told police that he had left the New Port home with a backpack on Sept 14th, leaving his phone and wallet behind.
Although her social media showed a trip of a lifetime and happy pictures of the couple, it's alleged that their relationship was not a happy one. The first report of an incident between the couple was on August 12th when they were still on the road trip and the Utah county police got a call that there was a domestic issue between a couple in a white van with a Florida license plate. The caller described the conflict as, "we drove by and the gentleman was slapping the girl." The caller continued saying, "Then we stopped. We ran up and down the sidewalk and he proceeded to hit her, hopped in the car and they drove off." Another witness had reported that he saw Petito allegedly grab Laundries' arm and climbed through the drivers side door as if she had been locked out. Police had tracked down the white van and had stopped the couple, and had reported that Petito had allegedly slapped Laudrie as he was, "grabbing her face and pressing her against the van." Another officer had reported that he had allegedly witnessed Petito go into a manic episode when Laudrie tried to separate to calm their emotions. Also he mentioned that he observed, "minor visible scratches on Gabby's face." No charges were filed and they were told to separate ways for the night to cool off.
On August 24th Petito called her mom and told her that they were leaving Utah and heading to a range in Wyoming. In September a woman made a report that she gave Laundrie a ride in Wyoming and claimed that Petito was back at the van working on social media posts. Laundrie had mentioned that he was camping alone for multiple days. Another woman had come out to say that she picked up the man by Jackson Lake Dam and gave him a ride to Spread Creek where later on, Petito's remains were found.
Authorities have been trying to get anyone to come forward with any information on Petito's whereabouts. The Laundrie home was investigated and searched and his parents were then questioned. The search for Petito came to a halt on Sept 19th when human remains were found in Teton County, Wyoming and identified as Petito. On Sept. 21st the results of the autopsy of the body were confirmed. Her cause of death is unknown. The search for Laundrie is ongoing.