Students Fill Election Posts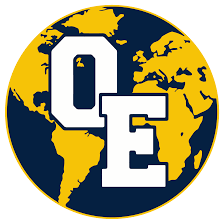 Ovid Elsie students voted for student officers this week through a survey.
A total of 8 students were elected for different positions. Kathryn Thornton was voted for President. Joseph Bancroft was voted for vice president.
Olyvia Coon is the new secretary. Abigail Triantaflos is now the treasurer. Nicholas Kremer was voted for historian.
Finally, the class representatives are Anthony Zuniga, Tucker Loynes, and Ellyanna Carmen.
Their first meeting will be on Monday, Oct. 4th at 7:30 a.m.