FFA Monthly Meeting Slated for Oct. 13th.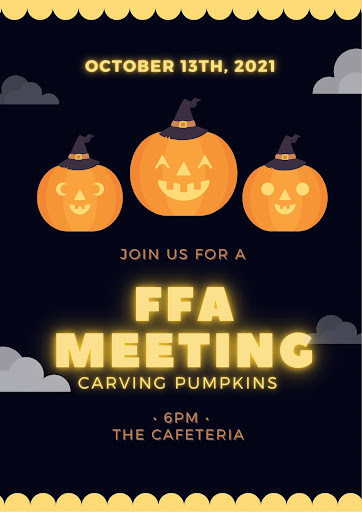 Ovid-Elsie's monthly FFA meeting takes place next Wednesday, Oct. 13th, at 6:30 pm in the high school cafeteria. Anyone is welcome to attend the meeting. The chapter meeting will consist of opening and closing ceremonies, and in between the opening and closing ceremonies there will be pumpkin carving and halloween games.
Drive your tractor to school Friday happens Oct. 15th. See Ms.Hoffman for more details.