Audience Favors Last Letter Romance Drama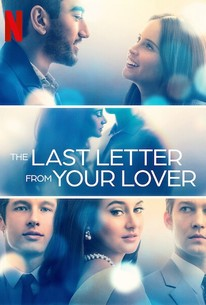 The Last Letter from Your Lover was released earlier this year on July 23, 2021, on Netflix in some territories. It was later released on August 6, 2021, for the viewers in the United Kingdom. This movie has a run time of 1 hour and 50 minutes.
The Last Letter from Your Lover is a romance movie dipped in with some drama. Once you begin watching, you will realize it is very hard to stop. You are taken through the life of Felicity Jones (Ellie Haworth) who uncovers the truth about two star-crossed lovers, then you begin to unravel their life and how they were doomed to fail. Young Jennifer Stirling is played by Shailene Woodley, and her forbidden lover is Anthoney O' Hare who is played by Callum Turner.
This movie was directed by Augustine Frizzell and produced by Jennifer Weiss, Stephen Traynor, Simone Urdl, Graham Broadbent, and Peter Czernin. This movie scored 56/100% on the Tomatometer, which I believe is quite low. But the ratings soar up when looking at the Audience Score which was 65/100% or 3.7 out of 5 stars. I think that the audience rating is the one that I would give to this movie because I did genuinely enjoy the movie and I would definitely recommend watching it.