Save Your Money on Arby's Boneless Wings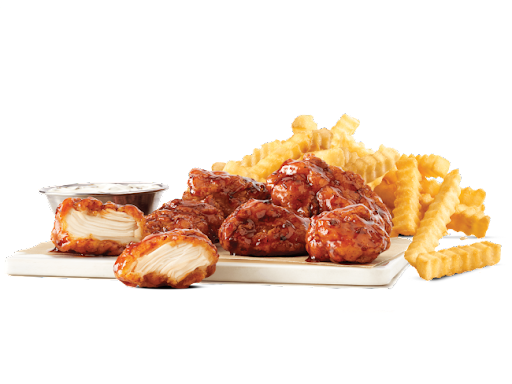 On Oct 25th, Arby's released new boneless wings for the first time ever. They come in two different flavors (hot honey or buffalo) and can be purchased alone or as a combo with crinkle cut fries. The 6-piece combo deal costs $5.
Many people across the internet have said that this new item was better than expected for the not-too popular fast food chain. Reviewers say the wings are natural tasting with a crispy breading and flavorful sauce. In order to put this to the test, I ordered the hot honey flavor from the St. John's location, but was given the buffalo flavor instead. They smelt delicious, but came up short in taste. The bites were cold and oversauced, leading to a soggy wing, and the sauce tasted a bit chemically to me. The actual chicken itself was all white meat, so that is one positive.
Overall, I would not recommend Arby's new boneless wings and rate them a 4/10, but according to reviews, they may be better at other locations.