Kevin Hart Shines in Netflix Drama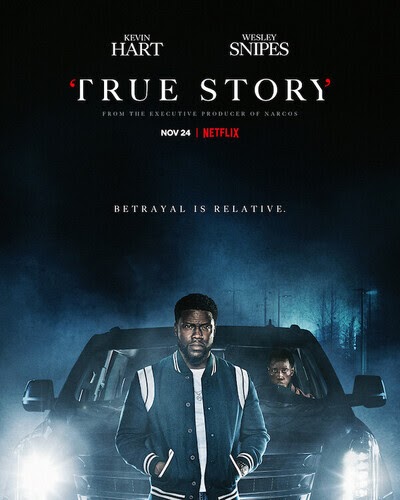 True Story is a Netflix special Drama starring Kevin Hart and Wesley Snipes. Star stand up comedian "Kid" (Kevin Hart) has everything he wants and could have, but a risky night out with his troublesome elder brother Carlton causes havoc on his life. A matter between life and death, could completely destroy everything Kid had worked for and could ruin his life for good, released on Nov. 24th, 2021.
The show was recorded in Philadelphia, Kid's hometown and that's actually where Kevin Hart was born and raised.
The first three episodes, run down Kid's stardom and a few performances, as well as his busy day-to-day schedule, dealing with paparazzi amidst a divorce. It gives the viewer a rundown on the past with his brother Carlton. six months sober from alcohol, and a night out peer pressured by his brother, which caused the worst thing possible. They have to resolve the issue together, to keep Kid's name clear and his career untouched and on track so he can continue to build a foundation for his kid and be there.
The show was rated 47% by Rotten Tomatoes, and 7.7/10 by IMBd. I personally believe so far that I've watched I feel the show deserves around 70% or more, I rate the show around 7.5-8/10. You can feel the intensity and the emotion from Hart and Snipes, Wesley plays an amazing role and fits the character perfectly.