Varsity Bowling Wins Over Mt. Morris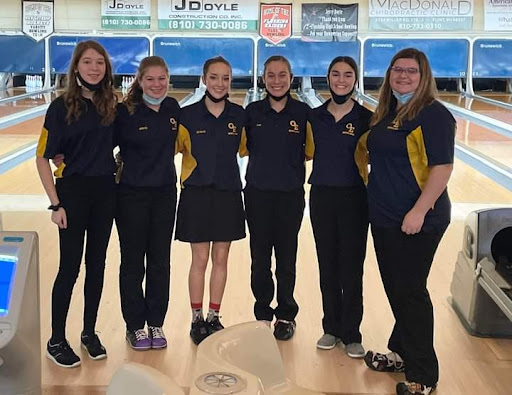 On Saturday, Dec. 4, 2021 the varsity bowling teams travelled to Colonial Lanes to open conference play. This was the first competition of the season and both teams want to start the season strong.
The boy's varsity team played uncontested against Mt.Morris who didn't have a boy's team for this week. They won their game 30 to 0 due to this. The team bowled good games with high scores being Brandon Grieder with a 134 and a 150. Tobin Clark had a 133 and 110. Gunnar Barrett had a 128 and 144. Hunter Maxa with a 118 and 103. Matt Vanderhoof with a 128 and 104.
Girl's varsity team won their first match against the girls by a score of 17.5 to 12.5. The team won because of high scores from Morgan Douglass with a 171. Gracie Shultz with a 153. Ashland Portika with a 111 and 117 and Olivia Burt with a 94 and 142. Other scores from the games were Karina Custer with a 98, Kloe Bigelow with an 87, Morgan Douglass with a 123, and Gracie Shultz with a 124.
Both teams will travel to Galaxy Lanes on the 18th of December at 10 in the morning to take on Chesaning.