Ugly Truth Full of Laughs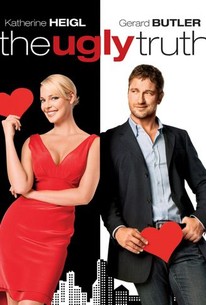 The Ugly Truth is a rom-com about Abby Richter, who is a lovelorn TV producer who, despite a
long and arduous search for the perfect mate, is hopelessly single. The battle between male and
female heats up when her employers team her up with Mike Chadway, an opinionated TV
celebrity who plans to put Abby through the wringer to prove his own theories about what makes
men and women tick by simply just giving her the ugly truth. Along the way, Mike tries to
help fix her up with her neighbor from across from her. He starts to realize that maybe his way
and his own theories might not be as accurate as he thought they would be, for he just might start
to be falling in love with the hopelessly single Abby Richter. The director of this movie is Robert
Luketic along with producers Tom Rosenberg, Gary Lucchesi, Steven Reuther, Kimberly di
Bonaventura, Deborah Jelin Newmyer and writers Nicole Eastman, Karen McCullah and Kirsten
Smith. The main cast stars Katherine Heigl as Abby Richter, Gerard Butler as Mike Chadway,
Eric Winter as Colin, John Michael Higgins as Larry, Cheryl Hines as Georgia, Bree Turner as
Joy, Nick Searcy as Stuart, and Kevin Connolly as Jim. Rotten Tomatoes rated this a 14% along
with an audience rating of 60%. Rotten Tomatoes states that, "Despite the best efforts of Butler
and Heigl, The Ugly Truth suffers from a weak script that relies on romantic comedy formula,
with little charm or comedic payoff," which I disagree with. I mean sure they did rely on a
romantic comedy formula, but that is why it is called a rom-com for a reason. And, plus it is one
of the best rom-com movies yet. It's one of those movies that you can rewatch because it's just a
good movie full of hilarious dirty jokes and a good romantic story line. I would rate this a 100%.
I recommend you watch this if you like rom-coms. It's definitely one of the better rom-coms to
watch and is personally one of my favorites.