Preview Set in Big Ten Tourney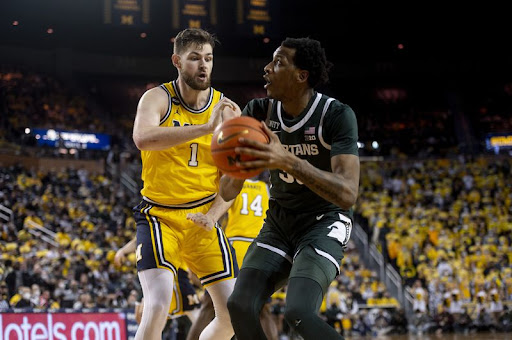 The tournament is set for the Big Ten. The biggest question to be asked is who is going to win the tournament and the automatic bid to the NCAA tourney? Game 1 and 2 of the Tournament starts on Wednesday, March 9th with two games, Nebraska versus Northwestern and Penn State versus Minnesota.
The winners of those games will play Iowa and Ohio State respectively, and two other games Indiana v Michigan, and Maryland v Michigan St, will also be played in the second round which is to take place on Thursday, March 10th. Four teams, Illinois, Wisconsin, Purdue, and Rutgers all received double byes and a spot in the quarterfinals on Friday, March 11th. The semifinals and final are to take place the two days after.
All games are to take place at Gainbridge Fieldhouse in Indianapolis, Indiana.
Here is my round by round prediction of the tournament.
First Round
Nebraska v Northwestern Winner: Nebraska
Penn St v Minnesota Winner: Penn State
Second Round
Indiana v Michigan Winner: Michigan
Nebraska v Iowa Winner: Iowa
Maryland v Michigan St Winner: Michigan St
Penn St v Ohio St Winner: Ohio St
Quarterfinals
Michigan v Illinois Winner: Illinois
Iowa v Rutgers Winner: Iowa
Michigan St v Wisconsin Winner: Michigan St
Ohio St v Purdue Winner: Ohio St
Semifinals
Illinois v Iowa Winner: Illinois
Michigan St v Ohio St Winner: Ohio St
Final
Illinois v Ohio St Winner: Illinois 82-77
These two teams made the final of last year's Big Ten tournament with Illinois pulling off the win in overtime, 91-88. I expect Illinois to win the tournament for the second year running.
Source: https://www.mlive.com/sports/2022/03/big-ten-tournament-2022-mens-basketball-bracket.html