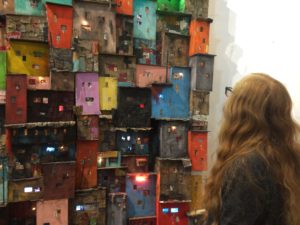 In our small school, with few clubs, students would like to see more of a variety of clubs or extracurricular activities.
Some students, like senior Sabreena Holland, think that adding more arts based clubs would be a good idea.
"We have like different things for kids to do that are sports like, football, basketball, softball, baseball, stuff like that, but really for our arts based programs we have limited amounts." Hammond said.  "We have band, we have art classes, and we have drama, and that's about it. So I guess we could do more arts based programs."
Other students,  think that adding other sports clubs would be a good idea. Sophomore Quinn Koutz mentioned that maybe adding a swim club would be a good idea.
Story continues below advertisement
Another student like junior Kiernan Seagers, think that adding different types of bands would be a good idea.
"I think we could create, uh, different types of bands," Seagers said. "Like I would like to create an orchestra that's besides the band."
Band director Jeanine Ignash pointed out some things that would need to be considered before an orchestra or other music group could start. For example, the school only has a double bass, so we would need students that are willing to bring in their own instrument.
"And then the other thing would be to decide what kind of music you want to play," Ignash said. "If you want to play chamber music, that's something that you could possibly do without an instructor, kind of like solo and ensemble."