Fantastic Beasts and Where to Find Them: The Ultimate Potter Spin-Off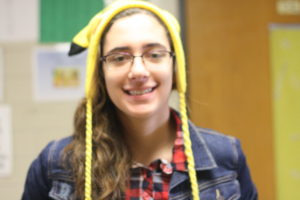 Fantastic Beasts and Where to Find Them has been the talk of the town among the Harry Potter fan base and around the world since the first trailer was released in September of 2016. This Harry Potter spin-off whisks us from the typical Harry Potter verse and into a new perspective of New York in 1920's with a very pleasing magical Hogwarts twist that leaves the viewers wanting more. The movie brings fresh blood into the cast with interesting loveable and shockingly devious characters at every turn. The brilliant film provides many wonderful creatures, plot lines, and featured character background hints that make the viewers feel as if they're apart of the story, living out the journey with the characters.
The film is a prequel or a beginning of a possible film set such as a trilogy.  Its starting point is the origin of the wizarding textbook Fantastic Beasts and Where to Find Them with the book's author, Newt Scamander (Eddie Redmayne), walking among New York with his briefcase full of magical creatures and so much more. Newt is all pigeon-toed with stutters of enthusiasm, kindness, brilliance, and unique shyness when he delivers dialogue to other characters he encounters.  Though he has barely arrived to America, he finds himself in trouble with the Magical Congress of America (Macusa).
The unfortunate problem is with his briefcase, exactly what's in his briefcase. Newt carries an abundance of magical creatures that he either finds or saves from endangerment, including a hippogriff like animal, a rampaging glowing-horned rhino,  a stingy-silly platypus that loves shiny things, and plenty of other extraordinary creatures ranging from teapot sized to skyscraper sized. However, recapturing all of his beasts that are rampaging New York with the help of an under appreciated Macusa employee, Porpentina "Tina" Goldstein (Katherine Waterston),  a fellow Macusa employee and sister of Tina, Queenie Goldstein (Alison Sudol), and a no-maj (American term for 'muggle' as referred to non-magical person in the UK), Jacob Kowalski (Dan Fogler)  is on the least of Newt's worries.  Dark Magic is also among the state of New York, killing many citizens along its path.
This fresh highly intriguing twist on an American era, brings light back into the Harry Potter franchise with its society division, persecution of minorities, the dark themes and unexpected twists that are all perfectly timed.
I highly recommend watching this in the theater , renting, or buying this film when it is released on DVD because whether you are a Potterhead or not, it is a must see film.