Weather Changes as December Begins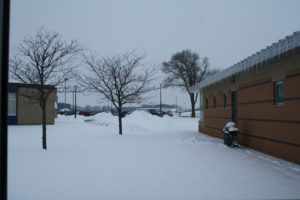 The seasons are changing and that means the weather is turning from hot to cold. Students are preparing for the cold weather and they all have different opinions about it.
"I mean, I don't really mind it, I kinda like it," junior Cole Whittenberg said. "I don't like being hot so it's better than being hot."
Since the weather is changing there will be a few changes to clothing.
"[I'm] definitely gonna be wearing jeans, sweat pants and sweatshirts," sophomore Logan del Bosque said. "I don't deal with those winter coats."
While most students weren't very happy for winter some students couldn't wait for it.
"I love the snow and I can't wait to build a snowman," junior Kennedy Scott said.