GSA Students Observe Day of Silence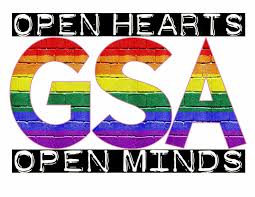 This Friday, April 12 many students at Ovid-Elsie High School will remain silent throughout the day. Members of the gay straight alliance (GSA) are taking a Day of Silence (DOS) to support making anti-LGBT bullying and harassment unacceptable in schools and raise awareness through a student led national event.
Their deliberate silence is a stand to echo the silence of those that have faced harassment, discrimination, and prejudice in hopes to end the silence of these victims and allow them to stand up for themselves and speak out when facing these injustices. The voices we do not hear Friday are the ones fighting the hardest towards this movement.
All around the nation various schools will be participating in this event as nearly four in every five LGBTQ students throughout the country do not see positive representation in their curriculum, 80% have experienced verbal harassment and roughly one-third of the students have missed school due to feeling unsafe or uncomfortable. Those that participate in this event are making an effort to break the silence forever by being silent for one day.
Students participating in the DOS will wear a sticker to show teachers and others that they will not be talking today. Teachers can hang signs on their doors showing there support but cannot actively participate in the event. Ovid-Elsie high school students participating in this event may be excused from speaking out and answering questions in class on this day.