Blinded by the Light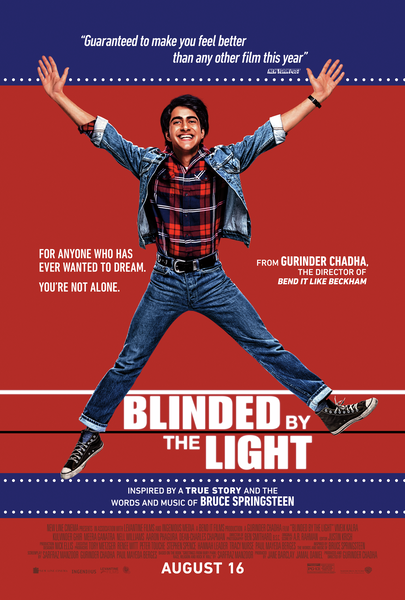 "Can't start a fire without a spark."

Bruce Springstein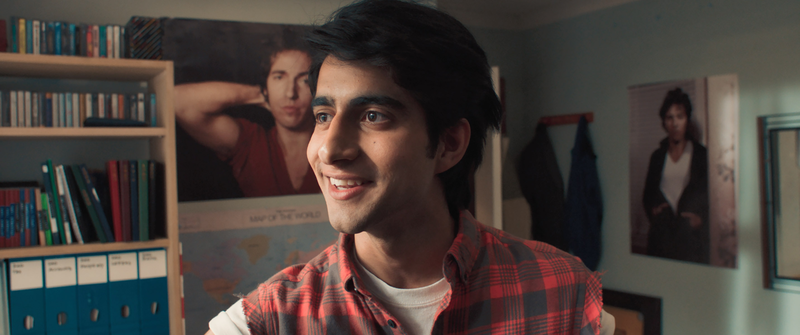 Bruce Springstein is the spark that started a fire within a young teen boy growing up in London in the late 1980s. Javed, played by Viveik Kalra, is a Pakistani immigrant from Afghanistan who writes poetry in his free time.
The director Gurinder Chadha was able to portray the ways Javed overcame the obstacles he faced through the music of The Boss.
"Blinded by the Light" does an excellent job illustrating his ability to navigate the struggles of growing up in a racist London during a time where racism was accepted in social and political situations.
The film also shows the struggles of a teenager trying to connect to his family, friends, and girls. With troubles as small as trying to get his first kiss, and as large as the danger he faces for being a Pakistani immigrant; as well as internal struggles he has with his family while trying to find his own identity. Being unaccepted in both his home life and his social life helped to fuel the creative fire that was behind his poems and essays.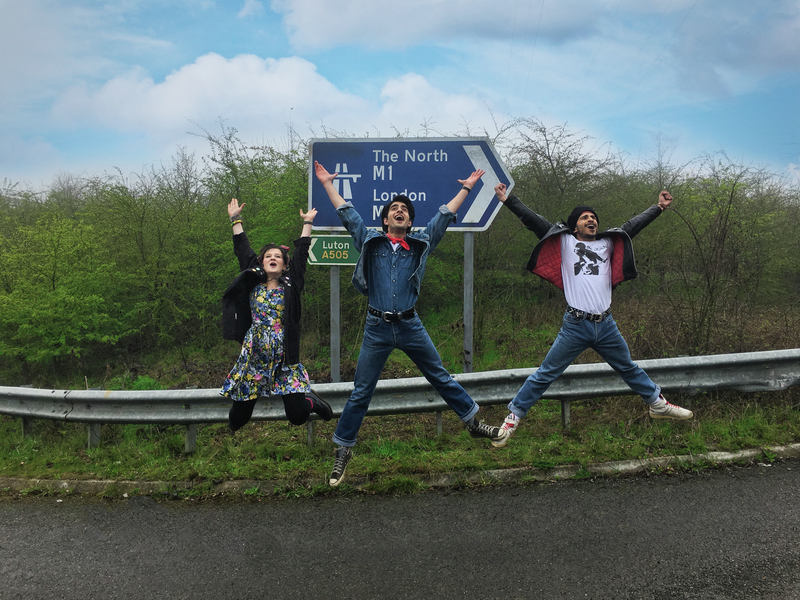 Named after one of the most recognizable songs sung by Bruce Springstein, the soundtrack doesn't disappoint,with traditional Asian songs and hits from the 80s from artists like A-ha and Bruce himself. It's not only that they used good music from Springstein and other popular artists, but how they portrayed the music itself, at some point showing the lyrics on the screen to try and emphasize the words and not just the sound, because that was what Javed felt represented his life.
It is a brilliant story that holds its value especially in today's similar environment regarding immigration and seekers of asylum, giving a perspective on situations many have faced before, or new perspective to some who may not understand because they haven't. It demonstrates the power of music, using a folk rock icon and his best hits to move the plot along the story and using his lyrics to show the changes Javed makes in his life to try and achieve happiness and his own self truth.
I found it to be an emotionally heart wrenching and heart warming film that portrays the actual struggles Javed had as a teenager. With beautiful cinematography and a lite but tasteful use of special effects to emphasize the importance of the lyrics that made Javed the man he is. "Blinded by the Light" is an engaging movie to the very end.