Noelle Released on Disney+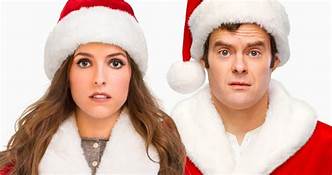 Noelle is a new Christmas movie on Disney + starring Anna Kendrick. The movie was released on Disney+ on Nov 12, the day Disney + launched. The movie has been in production since January of 2017, and was meant to be released in theaters on Nov. 8, and it was a last minute decision for it to be released on Disney+.
Noelle and Nick are the children of Kris Kringle, who plans to retire as Santa and pass his duties to Nick. When Kris dies years later, Nick has to train to become the perfect Santa before Christmas comes. Noelle helps him by using the book of Santa. When Nick leaves for a weekend off, and does not return, Noelle has to go and find him, before her cousin ruins Christmas as the replacement Santa. This movie takes us on the journey to find Nick, and to find out what Noelle's real purpose is.
Noelle is portrayed by Anna Kendrick. Other cast members include Bill Hader as Nick Kringle, Billy Eichner as Gabriel Kringle, Shirley MacLaine as Elf Polly, and Kingsley Ben-Adir as Jake. Other cast members include Julie Hagerty, Bryan Brendle, and Maceo Smeldley.
The movie was written and directed by Marc Lawrence, and produced by Suzanne Todd from Walt Disney Pictures. The movie was in production since 2017.
This film got an average rating of 5 ½ out of 10. However, I would give this movie a 9 out of 10. They gave a woman a role at the end of the movie that is generally played by a man. That is something that is really empowering for women, and it is nice they are finally getting a voice. The movie is a great film to watch with the whole family, and it will not disappoint.