JV Volleyball Wins Against New Lothrop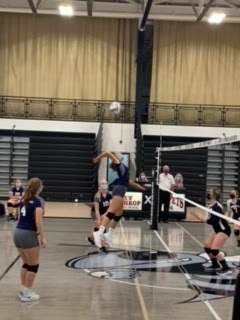 On Oct. 13th the Girls Junior Varsity Volleyball team took down the New Lothrop Hornets on New Lothrop's home court. The team was determined to win after their last loss and played hard.
The team won all three sets in the end with scores of 25-16 in the first, 25-21 in the second and 25-20 in the third.
When asked about the game, Outside Hitter, Olivia Burt said, "I think that we played good, we pulled it together and stepped it up from the last game to get the win."
This brings their conference to 3-1. The JV will play their next conference game Tuesday away at Lakeville.