Golden Girls Offers Nostalgic Comedy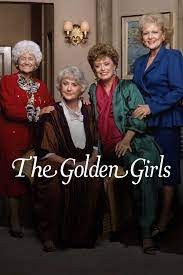 The television series The Golden Girls is a classic comedy show that creates nostalgia for the older generation. This first season was released in 1985 and continued for seven full seasons. In this show, there are four main characters who were played by Bea Arthur, Rue McClanahan, Betty White, and Estelle Getty. The executive producers of this show were Tony Thomas, Paul Junger Witt, Paul Bogart, and Susan Harris.
This show is about four mature women living together in the city of Miami. They go through everyday life situations together and help each other when things get tough. Blanche Devereaux, played by Rue McClanahan, opens up her home for roommates which is where she meets her life-long friends Rose Nylund (played by Betty White), Dorothy Zbornak (played by Bea Arthur), and Sophia Petrillo (played by Estelle Getty). These four characters are spunky, lovable people and show how friendship is an important kind of relationship that everyone should be able to experience. This series brings nostalgia to the older generations by showing them a thing from their past.
The website Rotten Tomatoes gives this show a 94% for the average audience score and the website Metacritic gives it an 82%. Overall everyone likes the show and enjoys the laughter it gives them.
A quote from Metacritic says, "It's ahead of its time during the 80s. It shows how elderly people are still capable of doing things despite their age and it also tackles important issues at that time."
The Golden Girls is a classic and nostalgic show that I definitely recommend to anyone who wants a great laugh. I personally give this show an 11/10 rating. The character Dorothy is strong headed and reminds me a lot of my grandmother. She also enjoyed this show and would watch it everyday which allows me to relate to the show more. Each character has a different personality that people can fall in love with and they really create a hilarious atmosphere.