We Can Be Heroes Has Familiar Look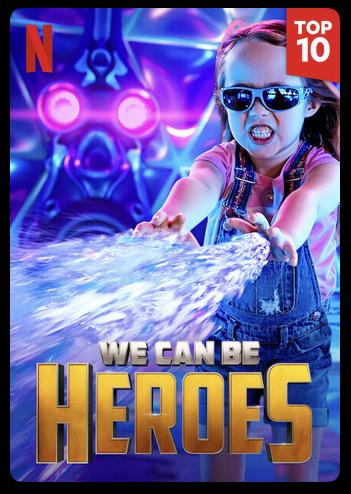 My first impression of We Can Be Heroes was pretty good especially for being one of the first movies of 2021.
As for the review itself, the story was pretty interesting and the action scenes were quite fun to watch. The cast of the movie was pretty decent with actors like Pedro Pascal and Christopher McDonald along with the director of the movie, Robert Rodriguez. They all worked together pretty well to give a good movie experience that the kids will definitely like.
The story takes place on Earth where an alien invasion threatens the planet. The Heroics Agency is where the superheroes train the next generation of superheroes to become a team and work together. They have to send everyone in the old generation to deal with the sudden invasion including Marcus Moreno who must protect his daughter Missy. When she starts school she is taken by the FBI to the headquarters where she must go to a school full of superkids with abilities like noodle like arms and rewinding time for a few seconds. Missy was special because while she did not have any powers, she had the natural leader ability to lead a team to victory. But when the aliens kidnap their parents it is up to the children to team up and stop the alien invasion once and for all.
According to Rotten Tomatoes, they gave this movie a rating of 68% which makes it a decent movie according to them. One of the critics for the movie says, "This was clearly made for kids, not critics, and the design and action are vibrant enough to divert them. Rodriguez is well-versed in superhero tropes for parents who can appreciate comic-book satire."
My personal rating for this movie is a 8/10. Some things that I liked about the movie was that the action was satisfying to watch as many different abilities are utilized in interesting ways that made it not stale. Some things that I did not like about the movie was the childish humor.
My recommendation for this movie is to give it a watch, especially if you are fans of films like Spy Kids and The Adventures of Sharkboy and Lavagirl.