Exchange Student Compares Holiday Celebrations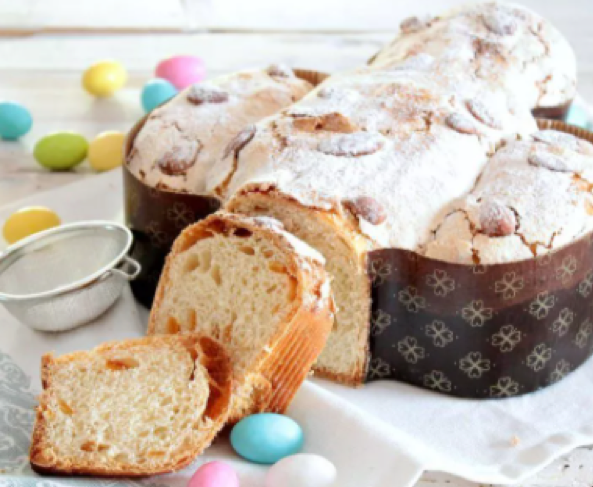 ITALIAN HOLIDAYS
Italian people, especially teenagers, love to have a party so our festive days are big.
-New year's day 01/01 I think this one is not so different, we just have a party. Like usually teenagers book a house or go to someone else's second house and have a party. At the beginning we have a big dinner and then we have a party and it's pretty much the same for adults. When covid doesn't exist some people also go to a nightclub; in Italy night clubs are very different from here, you can go since you are 14 with a delegation from your parents or someone over 18, and since you are 16 without delegation but some night clubs or some nights they are only over 18. -Epiphany 01/06 Especially in the south of Italy this is a big day. We call it "la Befana", she is a kind, very ugly witch on a broomstick who delivers gifts to children through Italy during the night, so when in the morning of 6th of January the kids wake up and see all the candies and the toys, like Santa Claus. She usually puts all the gifts on a big sock.
We don't have Martin Luther King Jr. Day
-Saint Valentine In Italy it is not a big day like here, it is more like a commercial day when people buy some stuff for their love. -Carnival It is not the same day every year because it's 40 days before Easter, usually during February or March.The children love this day because they wear fancy clothes, they can be their favorite character from a movie or a cartoon, or also their favorite animals, you can choose who you want to be. There are some foods like "frittelle" and "chiacchiere" that Italian eat during this day. After the carnival you should give up on something until Easter so they usually eat frittelle and chiacchiere before the Carnival. My mum on Carnival day always made frittelle with apples. The most famous Carnival in Italy is the Venice's one, it is a tradition and is very beautiful, the other carnival aren't so beautiful, they are more like children's carnival, they are like halloween but not so "scary"
-Easter It is not as important as Christmas in Italy. Usually we have a very big lunch with parents and relatives. There is not a special meat that we only eat during Easter, it's just a big lunch that starts at like midday and finishes at like 4 pm. My favorite part of Easter is when we open our Easter eggs, they are a lot of different from here, they are big and on the inside there is a toy, usually when we get up the first thing my family and i do is open the eggs, everyone have one from themselves, especially my parents because they think they are too old but every time the stole our chocolate. They are more big than they look and there are a lot of different brands, my favorites are Kinder and Lindt. Also when I'm here my mum asked me what chocolate egg I want and when I'll come back to Italy I will eat mine. Another typical sweet for Easter is the Colomba pasquale, is a italian traditional Easter bread, the counterpart of two well-known italian Christmas desserts: pandoro e panettone.
-Pasquetta It is the day after Easter and teenagers always stay with their friends and have a party, but more like a chill party. We had a barbecue at some friend's second house. Where I live there are alot of mount and some of my friends have a second house here, so we always stay there. -Liberation Day 04/25 It is the anniversary of Italy's liberation and commemorates the end of fascist regime and of Nazi Germany occupation during WWII and the victory od Resistance in Italy.
We don't have Memorial Day
-Festa della Repubblica 06/02 Is the Italian National Republic day with the main celebration taking place in Rome: is one of the national symbols of Italy. Usually during this day there are some special airplanes that color the sky with Italian Flag color.
We don't have Independence day
-Ferragosto 08/15 Is one of the favorite teenagers' day. We usually go to someone's second house, have a barbecue during lunch and then have a party.
-Labor day in Italy is not 09/06 but on 05/01
-Halloween is not a big day in Italy, now teenagers do something like a party for Halloween and sometimes children do as americans do but old people don't like Hallowwen at all.
-All Saint's day 11/01 Is a Christian solemnly celebrated in honor of all the saint
-We don't have Veterans day
-We don't have Thanksgiving
-Feast of the Immaculate Conception Is a dogma of the Catholic Church which states that the Virgin Mary has been free of original sin from the moment of her conception. -Saint Lucy's day 12/13 Is the favorite day for all the kids, during the night Saint Lucy with her donkey goes to everyone's house and leaves a lot of gifts. The night before the kids prepare a cup of flour and a cup of water for the donkey, who every time makes a mess, and a glass of water/milk with some biscuits for Saint Lucy. The children some week ago made a list of the gifts they would like to have and then Saint Lucy will bring it to them. When the kids wake up in the morning there is a way of candy/chocolate that brings them to the gifts. Saint Lucy is blind and has long blond hair, but there is a legend that you should not watch her in her eyes because you could be blind too. And no matter how old you are, every year Saint Lucy brings something to everyone.
-Christmas day Is one of the most important days of the year; everyone stays with their families and relatives. We have a big lunch that starts at midday and can end at like 4 pm. I always go to my granny's house by my mum's side, we usually eat spiedo but there is no typical food for christmas, and after lunch we go to my granny's by my dad's side. If there are little kids after lunch they always say their Christmas' poetry. There are some traditions like christmas tree, crib, and eat pandoro or panettone (I prefer the pandoro). Pandoro is a traditional italian sweet bread, most popular around Christmas time, and New Year. Typically a veronese product, pandoro is traditionally shaped like a frustum with an eight-point star selection. When I was a child before Christmas I always eat it and drank hot tea with my family.
Panettone is an Italian type of sweet bread originally from Milan, usually prepared and enjoyed for Christmas time.
– Saint Stephen's day 12/26 Is a Christian saint's day to commemorate Saint Stephen, the first Christmas martyr protomartyr.
American vs. Finnish holidays (Hannah Pappilla, Helsinki, Finland)
Americans celebrate many holidays, the biggest of them probably being the New Year,
Easter, Independence day (4th of July), Halloween, Thanksgiving and Christmas.
Finland celebrates some of the same holidays like New Year, Easter and Christmas,
however, there are differences between those holidays and how we celebrate them.
Christmas has probably the most differences.
In Finland, Christmas is celebrated on Christmas Eve where families gather together to
eat, meet Santa Claus and open presents and of course have a Christmas sauna.
Christmas is started with dinner, the most traditional Finnish Christmas foods would be
gravlax, different casserole dishes, rosolli salad, karelia hot pot and ham.
After dinner, we usually have the Christmas sauna in small groups. At about eight or
nine in the evening, Santa Claus comes over with presents.
Independence day in Finland is December 6th. We don't do fireworks like America does,
instead we do a festive dinner and gather to watch the Independence Day Reception on
TV, organized by Finland's president where important Finnish people gather at the
presidential palace to celebrate.
Halloween is not widely celebrated, mostly teenagers and young adults gather to do
Halloween parties. Easter and New Year is very similarly celebrated as in America.
We also celebrate some holidays Americans don't like Vappu and Midsummer
(Juhannus). Vappu is the Finnish Labor day, celebrated on May 1st. Sima and doughnuts
are the most popular foods on this day and Vappu is celebrated by gathering in parks or
throwing parties.
Midsummer originated from Sweden, celebrating the middle of summer at the end of
June. Although it is very similar to Sweden's midsummer, there are some differences. It
is celebrated by throwing big parties at a lake and burning a kokko, which is a big
bonfire made of sticks and branches.