School Administrator talks Seven-Period Day After Break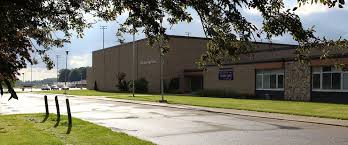 Ovid Elsie High School Principal Jason Tokar was interviewed about Covid 19 and planned to take the school day back to seven periods after spring break.
Mr. Tokar has been principal at Ovid-Elsie for six years and was able to give very insightful information about our school this year. After asking Tokar about how he thought our school was handling Covid, he responded with "Great!" and also said that he doesn't think that we will get shut down after spring break, despite what many students seem to think.
Tokar is very involved with what goes on with our school and this year, since the administration has to worry about the Covid situation, he helps decide what decisions are made for the greater good for us students.
"Yeah, after spring break we are planning on going back to the seven hour schedule that we had last year. I think that it will help the students get back into a sense of normalcy with crazy times like this," Tokar stated.
As of right now, Tokar isn't able to give us much information about Covid and how school will go because of how unpredictable things can be, but he is hoping that his students get to have their high school experience back as much as they can. As of this writing, OE has had members of the Varsity Boys Basketball team quarantine due to Covid exposure, ending their regular season.