Desperados Worth the Watch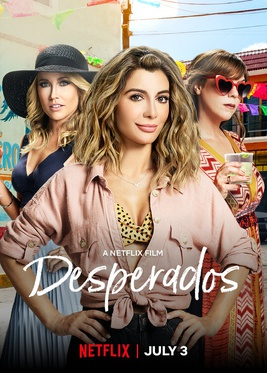 The movie Desperados came out on July 3, 2020 and it runs for 1h 45m. This movie is directed towards teens and adults and is not for younger viewers. Desperados is available to watch on Netflix.
Desperados is about a group of friends that go to Mexico to try and delete an embarrassing email one of them sent to a guy she has been dating for only a month.
This movie is directed by L.P. and is produced by John Finemore, Elizabeth Grave, Kelli Konop, Mason Novick. Desperados was written by Ellen Rapoport and is in the romance/comedy category. It is rated TV-MA
The cast of this movie includes Nasim Pedrad, Lamorne Morris, Anna Camp, Robbie Ammel, Sarah Burns, and Heather Graham.
The Rotten Tomatoes audience score for this movie was a 2.5/5. I would rate this movie a ?. I enjoyed this movie because I thought it was very funny and I would definitely watch it again.
Good job on this!