Minions: Rise of Gru is Family-Friendly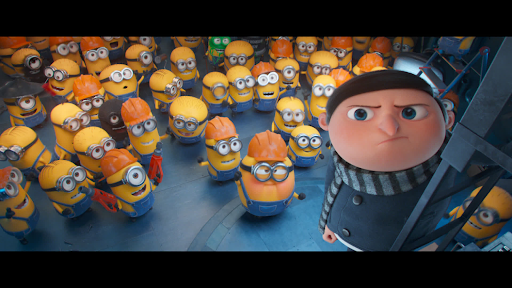 Minions: Rise of Gru is a funny and entertaining movie recently released on Peacock. Minions: Rise of Gru is rated PG. The movie is a family-friendly movie with some aspects of violence. If you have parental guidance I would highly recommend seeing this movie. 
The movie begins with a villain group named the "Vicous 6" setting out on a mission to steal an artifact. Once the brain of the operation stole it, he was kicked out of the group. Later on, Gru attempts to join the group, but after he is rejected he steals the stone that the rest of the group stole. He is on the run from the "Vicous 6."
Kyle Balda directs this movie and it contains a few major movie stars such as Steve Carell, Julie Andrews, and Jean Claude Van Damme. This movie's rotten tomato rating is 70 percent. I would rate this movie a 9/10, and I highly recommend this movie.