Mortal Kombat Hits Big Screen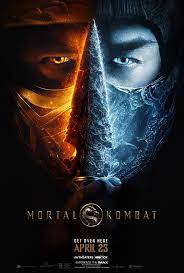 The Movie Mortal Kombat releases on Oct. 15th 2022, and is  making some noise in the movie business. It's directed by Simon McQuoid, Starring Lewis Tan (Cole Young), Jessica Mcnamee (Sonya Blade) Joe Taslim(Sub-Zero) Mehcad Brooks (Jax) and others in this action-packed movie.
Hunted by the fearsome warrior Sub-Zero, MMA fighter Cole Young finds sanctuary at the temple of Lord Raiden. Training with experienced fighters Liu Kang, Kung Lao and the rogue mercenary Kano, Cole prepares to stand with Earth's greatest champions to take on the enemies from Outworld in a high-stakes battle for the universe.
Rotten Tomatoes has an average audience score of 86% and Metacritic gave it a 44%. It has mixed reviews but overall a lot of people are saying good things about the film. 
A review from Metacritic says "Not quite a flawless victory, but a solid win all the same. Any future follow-ups would do well to give us an actual Mortal Kombat tournament to enjoy."
Overall, I give the film an 8.5/10, if you're looking for a good action film then this one is worth the time. My only criticism is that it didn't have enough story in the film and that bothered me but overall I feel this movie is a very good watch and strongly recommend it. It is currently in theaters and streaming on HBO max.