Pamela, A Love Story Offers Captivating Biography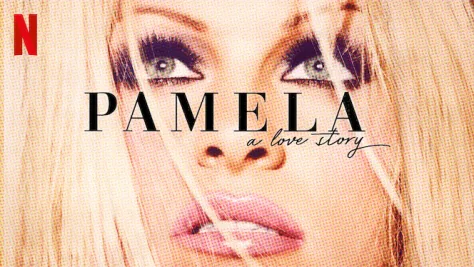 Pamela, A Love Story (2023), directed by Ryan White, is a beautifully tragic documentary about the life of Pamela Anderson, as finally told in her own words.
The autobiographical documentary follows Pamela Anderson's life from early childhood in Canada to the present day. The 55-year-old recounts the rocky relationship of her parents, the sexual trauma she endured, and the struggle of feeling beautiful in an abused body. Once she was in her early twenties, she was recognized for her beauty and became a model, soon after becoming a hit in the United States. She began her career in the US, posing for explicit magazines, which she says allowed her to take the power back from the people who had abused her. She became an actress in the TV show Baywatch, which popularized her even further. Pam talks about her romances, her passions, and the infamous sex tape scandal and how it affected her and her family. 
After the release of the Hulu series Pam and Tommy, Pamela would not let her story be told by someone else again. Pamela, A Love Story, allows her to take the narrative in her own hands and set the story straight. Through diaries, home videos, and storytelling, she captures the hearts of the audience. 
Pam Anderson is a very likable, determined person. She knows how to present herself on camera and tell a story. She is very vulnerable, as she had been trained through her years of interviews. There is never a moment you feel she isn't being her completely genuine self. 
Rotten Tomatoes rated this Netflix documentary 98%, which I completely agree with. I would rate it 5 stars. 
https://i0.wp.com/theknockturnal.com/wp-content/uploads/2023/02/AAAABU7Rk-aedfBMmfEDyCZljgKSuBcL-PWJDDHxnVAAXiSHurysXORrhtrRtALETM7QUPusFAlxXgl168FzxEfESlQnWNGRdYRGqeT2xKEZmdiCdeBsgaZcP7iMOLh5rJgWKFgUIw.jpg.webp?fit=474%2C267&ssl=1