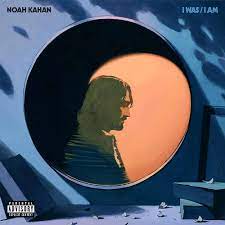 Noah Kahan's sophomore album I Was / I Am is nothing short of a masterpiece
that showcases his growth as an artist, both musically and lyrically. Released in 2021,
this album takes the listener on a profound journey of self-discovery and personal
transformation, exploring the complexities of the human psyche with raw honesty and
emotional depth. Kahan's exceptional songwriting prowess is on full display in this
album, as he masterfully weaves intricate melodies with introspective lyrics that
challenge the listener to reflect on their own life experiences.
The first track, Part of me grabs the listener's attention and refuses to let go, with
anthemic choruses and powerful narratives that resonate on a deep emotional level.
What makes this album stand out is Kahan's ability to seamlessly blend genres,
incorporating elements of folk, pop, and indie rock to create a sound that is both unique
and accessible.
The sonic diversity of the album keeps the listening experience fresh and
dynamic, while the polished production allows Kahan's vocals and the lyrical content to
take center stage. Throughout the album, Kahan explores the duality of life, delving into
the highs and lows of personal transformation with raw vulnerability and emotional
resonance. The result is a transformative narrative that speaks to the human experience
in a way that is both authentic and relatable.
In conclusion, I Was / I Am is a rare gem that solidifies Noah Kahan's position as
an artist with a unique voice and a profound understanding of the human condition. With
its exceptional songwriting, emotional depth, and musical brilliance, this album is a
must-listen for anyone seeking a transformative and deeply personal musical
experience.
Story continues below advertisement