One Question: Tracey Hoffman
How is FFA Week going?
"FFA week is going very good so far, we have raised about $70 dollars and its all gonna be donated to the national FFA organization for the chapters and events. All the events this weeks, like all the dress up days, are so we can get the school excited for it!"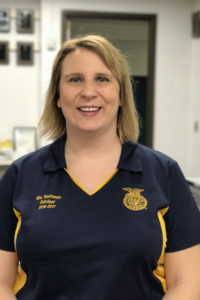 Interview and photo by Ethan Mason.