Spy Kids Released on Netflix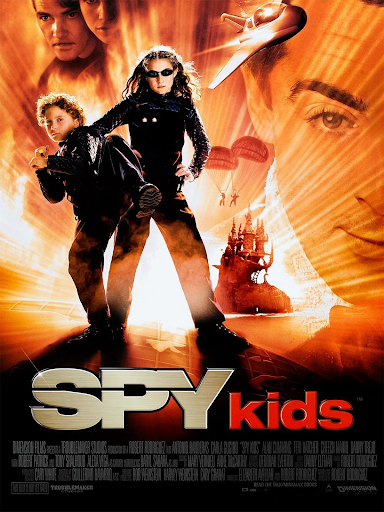 Spy Kids is an action-packed movie that was just put on Netflix on Oct. 1st, 2021. This movie was originally released on March 18th, 2001 but rescreened on Netflix because it is a classic and is enjoyed by many all over the world. The run-time of this movie is 88 minutes, which is perfect for a short family movie. There are three following movies, the second and third were also put on Netflix as well.
This movie, and the following ones, will keep you on the edge of your seat and ready for more. The actors and actresses do an amazing job of portraying their feelings and what is going on in the movie. When two ex-spies need to be brought out of retirement, how will they tell their family? Ingrid and Gregorio Cortez, played by Carla Gugino and Antonia Barberas, need a way to break the news to their two kids, while they leave on the biggest mission of their careers. Carmen and Juni Cortez, played by Alexa PenVega and Daryl Sabara, eventually find out the truth and become the spy kids they never dreamed they would become. They embark on a dangerous mission to rescue their parents and save the world.
Spy Kids was produced by Robert Rodriguez and Elizabeth Avellan. It was also directed by Robert Rodriguez. Spy Kids scored very well on the Tomatometer Scale. It received a 93/100%, which is very high for a movie. Although it scored high on the Tomatometer scale, it did not do so well with the audience scores. On the Audience Scale, it scored a 46/100% which is quite low. I believe that the movie deserves better ratings than 46%, but I do understand that 93% is a bit too high. I would say a comfortable rating would be around 70%.