Rons Gone Wrong, Decent Family Film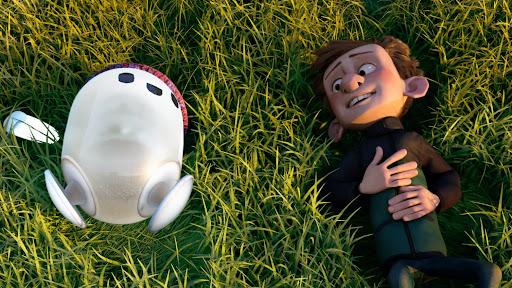 Rons Gone Wrong is a Family/Comedy that is available in theaters now. To start with on this movie I would say it did not seem too original the idea of having a robot best friend I feel is in a lot of movies. Barney, who was the main character, was sort of socially awkward and could not make friends. The main functions of the robot friends was to know everything about you and be able to find you friends and make you new friends so that you would not have to by finding other peoples bots with the same interests. The problem in the movie was that Barney was unlike everyone else and did not have a bot like the rest of his classmates. When Barney got one it was damaged and was being sent back to the factory. His bot couldn't do any of the functions that the others could. This made them different at first but then others wanted their bots to be like Barneys. When this happened it caused total chaos and then the company had to shut things down. Barney ended up running and hiding in the woods from these guys but Ron was taken when he tried to save Barney. Barney woke up and Ron was just like the other bots and Barney insisted to change him back that this was not his actual friend. In the end he was changed back the the faulty bot.
Sarah Smith and J.P. Vine Directed the movie
Barney was played by Jack Dylan Grazer
Ron was played by Zach Galifinakis
Rotten Tomatoes rated the movie at 80% and a 94% audience score.
They said good balance between humor and having a good heart.
I agree with their view of the movie, giving it a 75.