OE Drama Presens Annie Jr.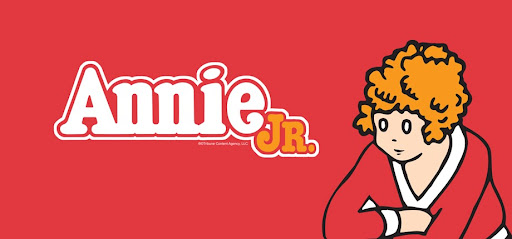 Ovid-Elsie Drama and Choir will be performing their production of Annie Jr on Jan 14th and 15th at the Ovid-Elsie High School Auditorium. There will be three performances across the two days. There will be one for the high school on Friday the 14th around 1 p.m. There will also be two night performances that anyone can attend at 7 p.m. both nights.
Grace McCall, sophomore at Ovid-Elsie High School, stars in the lead role Annie. Costars in the play include Connor Davis, junior, as Oliver Warbucks, Kaydence Bowen, sophomore, as Grace Farrell, and McKenzey VanEtten, sophomore, as Miss Hannigan. In the play, the young Annie is living a life at the orphanage in New York City until Oliver Warbucks looks to invite an orphan to his home for Christmas. Annie then leaves the orphanage to go to Warbucks mansion for the holidays, in her time their Warbucks grows to love Annie more and the two are inseparable. Miss Hannigan and her brother Rooster, look to devise a plan to get Annie back from the mansion. This plan falls through however due to help from President Roosevelt who tells Annie who her real parents are. In the end Annie is adopted by Oliver Warbucks and she lives her life at the mansion. Also, this is the second musical OE has performed.
While these are the stars of the show there are many people working behind the scenes to make sure the show runs smoothly. Mandy Bashore, the director of the play, leads the group through a run-through of the should and critiques anything that needs to be changed in the acting of the characters.
In the class, one of the biggest hurdles the group has had to overcome is people being out for sickness and other reasons. It has not been easy for the group to do run-through consistently as people need to fill in for the characters. With everyone not being there, it makes it difficult to do a smooth run-through.
Despite the challenges that the group has faced, showtime is almost here for them. You can buy tickets for the productions on Friday and Saturday night at the link below.
Link to Tickets