Thanksgiving, A Time to Be Grateful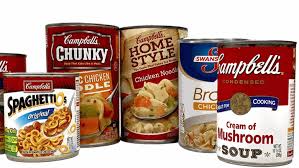 Traditions bring back a sense of childhood. When we think of Thanksgiving we might think of football, food, and family.
          Ashton Bruff, a freshman, said his tradition is going to his Grandma Joanne's house. Seeing his dad's side of the family watching the Lions football game together and eating dinner Ashton also stated, " Thanksgiving dinner is too get fat and rip our jeans because we're getting so big and rip our shirts because we're getting so full."  
         For Ashton, Thanksgiving tradition is watching the football game then eating food then being stuffed after words. For most thats what there traditions are and that's what brings families together for everyone to feel there childhood come back to them.
Kloe Bigelow, an eighth grader, gets together with about 40 family members each Thanksgiving. While together at Kloe's grandparents, they all watch the football game, after everyone goes and eats a lot of delicious food.
Kloe stated, "Thanksgiving means to spend time with family eating food, and eating food."
         To Kloe, Thanksgiving is about family and eating food, for most it is but to others like Rian Kirby it is about being thankful.
An eight grader, Rian Kirby follows the traditional family Thanksgiving, but her meaning of the holiday is a little deeper than the traditional eighth grader. Rians says Thanksgiving isn't the food or football but about being thankful, a word that doesn't get used much anymore.
Rian stated, " Thanksgiving is about being thankful for your family and friends." Her meaning of Thanksgiving doesnt get brought up much anymore. But if we all took a minute to be thankful for the people and things around us, then maybe we wouldn't be so greedy and ungrateful. But instead we would all be happy and thankful for the people and things in our lives.