Wrong Missy Recommended For Laughs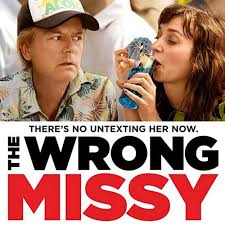 The Wrong Missy came out on May 19, 2020. It runs for 1h 29m and is available to watch on Netflix. This movie is directed towards an older audience.
This movie is about a man who invites the girl of his dreams to an island vacation but accidentally invites a blind date that didn't go well.
The Wrong Missy is directed by Tyler Spindel and is produced by Allen Covert, Kevin Grady, and Adam Sandler. It was written by Chris Pappas and is in the comedy genre. It is rated TV-MA.
The cast includes David Spade, Lauren Lapkus, Jackie Sandler, Sarah Chalke, Nick Swardson, Molly Sims, and Rob Schnieder.
The audience score on Rotten Tomatoes is a 50% I would rate this movie a 4/5. I thought this movie was hilarious and I really enjoyed the plot. I would recommend this movie to any adults or tenagers who want a good laugh.