Longest Yard Released on Netflix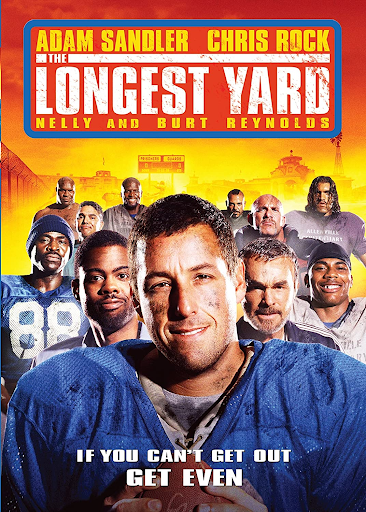 The Longest Yard is a great movie that was just recently released on Netflix. It originally came out on May 27th, 2005 but with the new year, was put out to be enjoyed again. The Longest Yard is rated PG-13. It might not be the most family-friendly movie, but if you are mature enough, then it is a great movie to watch.
The movie begins with a former football star, Paul Crewe, who ends up going to an off-grid prison because of driving under the influence and stealing his ex-girlfriend's car. He puts together a football team to play against the guards for their first game. The warden wants Paul to lose the game, or else he will spend more time locked up. Paul, learning from past mistakes, decides to do what's best for the team instead of what is best for himself.
This movie is directed by Peter Segal and has a few famous stars. Adam Sandler, as already mentioned, Chris Rock, Burt Reynolds, Nelly, and Terry Crews. Although it scores a 31/100% on the Tomatometer, I highly recommend this movie. It will always be one of my favorites and a good feeling movie. I really do like this movie because it shows how people will choose what may not be best for them, but they choose what is right for the people around them. There is a really good message in the depth of this movie.