Ninja Turtles Makes It to Netflix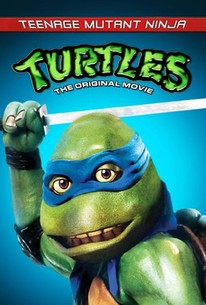 Teenage Mutant Ninja Turtles first came out in 1990, but it was recently released on Netflix to be easily viewed again and again. It came out on Netflix on Jan. 1st, 2022, along with many other movies to make this new year special. With a run time of one hour and thirty-five minutes, it is the perfect family sit-down movie.
This movie stars Corey Feldman as Donatello, Josh Pais as Raphael, Robbie Rist as Michelangelo, and lastly, Brian Tochi as Leonardo. It was directed by Steve Barron. This family-friendly movie combines action and fighting, with comedy. These four turtles who were mutated by radioactive ooze learn to fight crime and protect their city. I would highly recommend this movie, the Audience Score also can prove that, scoring an 81/100%. Although the Tomatometer does not agree, scoring only a 41/100%. I still believe that this movie is worth it to watch.