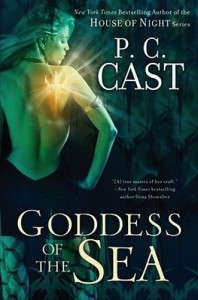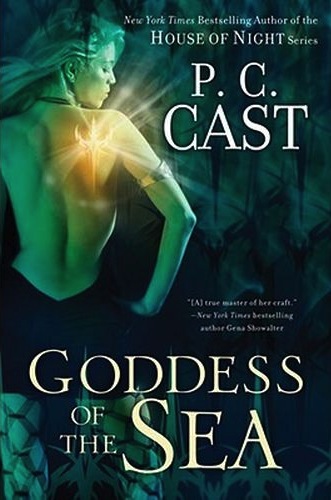 Thrilling, mystical, captivating, and romantic. All these words describe the fantastic book known as "Goddess of the Sea" by P.C. Cast. I never would of fallen in love with mermaids and 'mermans' if it wasn't for this wonderful book. In "Goddess of the Sea," the author ties together our modern world and The Dark Ages in ancient Wales, or "Smack dab in the middle of eastern Europe," as the main character, CC put it.
In this tale, a U.S Air Force sergeant named Christine Canady, or CC, as she preferred to be called, was alone on the evening of her twenty-fifth birthday, and she desperately longed for a friend. She then, not knowing what would become of it, chanted the verses to a spell asking Gaea, the Goddess of Land, for a little magic in her life. Little did she know how much magic she would truly obtain. This story will glue your eyes to the page and make you yearn for nothing more than to continue reading this tale of love, jealousy, fear, and temptation, all wrapped up into an amazing tale.
Written in third person point of view, the voice in "Goddess of the Sea" is the most descriptive and describing I have read in a long time. It has a way of making you feel like you are in the exotic ocean with CC, as you watch her adventure unfold. This book is also very intense and makes it extremely hard to tear your eyes from its pages.
However, if I could have the honor, I would delete the blinding maturity that masks the melodic theme of the tale's true intentions. Its maturity in some areas also makes it unsuitable for some children. I would correct this because everyone should give "Goddess of the Sea" a try.
Story continues below advertisement
This book can be recommended to just about any teen or adult. Its chapters will have you searching the local park's pond for mermaids, and have you truly pondering if they are existing in our realm. This roller coaster ride known as "Goddess of the Sea" will make you want to feast your hungry eyes on its enchanting pages.